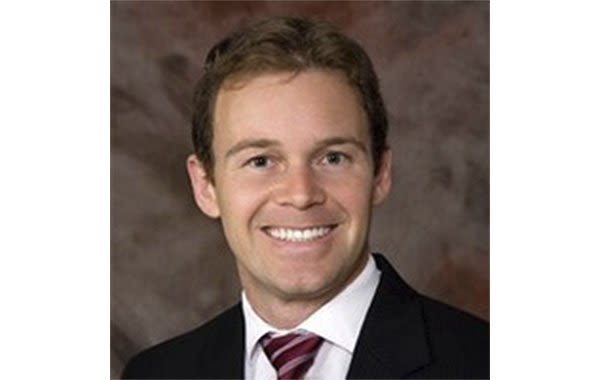 Whether you're administering the estate of a loved one, filing a petition for conservatorship, or navigating a dispute that requires litigation, you need the help of a legal professional who will take the time to listen to your story, strive to understand your goals, and stand by your side every step of the way. At Van Sciver Law, I do just that.
Before opening my own firm, I served as a judicial law clerk to a justice of the Michigan Supreme Court and as a judge of the United States Court of Appeals for the Seventh Circuit. These experiences, along with my internships with a United States District Court and the United States Department of Justice, shaped me into the attorney I am today. I put that extensive experience to work for every client who comes to me for guidance.
My Focus
Since entering private practice in 2009, my focus has been on working with families. I'm truly passionate about helping my clients overcome life's most difficult moments. If you've lost a loved one or are striving to care for a family member who can no longer care for themselves, you should not have to face the overwhelming legalities on your own. Let me take some of the weight off your shoulders and lead you toward solutions that fit your needs.
Listening to my clients is my top priority. Let's discuss your goals, your concerns, and your questions. I'm here to seek answers, provide reassurance, and lead you forward.
What Sets Me Apart?
In-Depth Analyses
I take a strategic approach to each case I handle. By analyzing the circumstances surrounding your case and creating a long-term plan of action, I strive to help you pursue a solution that will benefit you not only now, but down the road, too. Once we've collaborated on a strategy for how to proceed, we'll work together to execute it point by point.
Straightforward Guidance
Estate and trust litigation, conservatorships, estate administration can be complex. I want to simplify the issue at hand and ensure you understand the rationale behind every decision being made. From the very beginning of our legal partnership, I'll dedicate my time and attention to presenting your possible options, outlining your potential results, and determining how we can work toward your goals.
Calm Under Pressure
When the stress of the legal process becomes overwhelming, I'll be here to provide calm, collected support. Through even the toughest issues, I aim to keep you focused on your goals. Stay the course, be patient, and reach out to me when concerns or questions arise. We'll get through this together.
Outside of the Courtroom
When I'm not representing Californians through estate and trust litigation matters or advising clients on conservatorships and estate administration, I can be found spending time with my wife, Megan, and our six children.
Reach Out to Me in Bakersfield Today
As a family man myself, I truly understand how devastating it can be to navigate contentious issues involving your loved ones, like estate and trust litigation. My ultimate goal is to make this process as painless as possible and minimize the damage done to your relationships as you work toward a resolution.
You deserve legal counsel that cares about your well-being and your future. Schedule a consultation with my firm, Van Sciver Law, in Bakersfield, California, today. I serve families and individuals in the surrounding areas, including Visalia, Tehachapi, and Ridgecrest.
Bar Admissions
Education
J.D. - Ave Maria School of Law, 2006

B.A. - Thomas Aquinas College, 2002
Professional Associations & Memberships
Kern County Bar Association Probate Section, President

St. John Vianney Academy, Former Board Member and President, 2017-2020

Kern Regional Center, Former Board Member and President, 2015-2019